THE CLARION SUITES CANNES CROISETTE **** OBTAINS THE LABEL "QUALITÉ TOURISME™"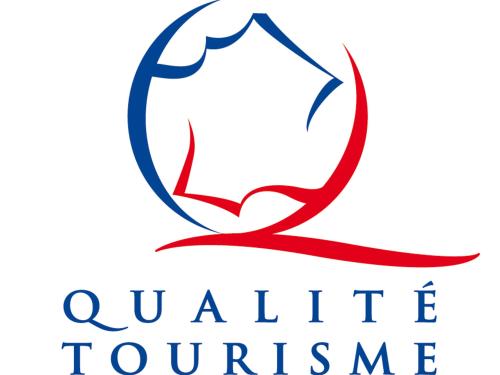 The Qualité Tourisme ™ label is a sign of national recognition that values hospitality and quality services, and allows tourists to choose with confidence our establishment.
This label certifies that the Clarion Suites Cannes Croisette **** meets the essential requirements to satisfy tourist customers:
Heartwarming welcome
Attentive staff
Foreign language proficiency
Customized services

Cleanliness and comfort assured

Taking into account the opinion of customers (satisfaction surveys and complaints processing)
The plate was awarded on June 13th 2019 to Partick Boero, General Manager of Nehô Group and Anne Cougard, Manager of Clarion Suites Cannes Croisette, in the presence of Eric Chaumier Member of the Assembly of Nice Côte d'Azur CCI Territoriale and Noémie Dewavrin,
City Councilor at the Cannes City Hall.
Giulia OREGGIA, Front office manager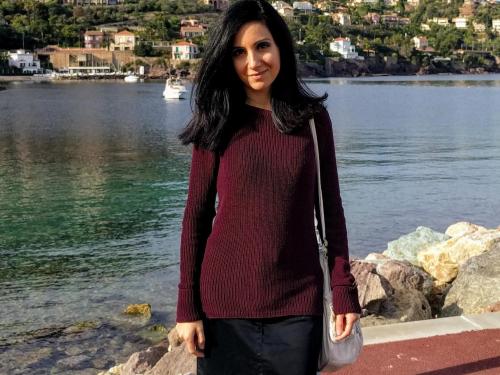 Giulia was born in southern Italy.
It was in her native country that she studied and obtained, at the age of 18, a diploma equivalent to the French Baccalaureate in Literature.
She decides to fly to England in order to perfect her English and open herself to the world.
Looking for a job, she landed a receptionist position in a 4-star hotel and stayed there for a year.
But Giulia is looking for her way and wants to try her hand at different jobs.
So she applied for a job in a starred London restaurant in the Chelsea district, whose chef was none other than the famous Gordon Ramsey, who was still unknown at the time.
Giulia worked there as a hostess for a year, before taking on a new challenge.
At the age of 20 years old, she continues to travel around Europe and settles in France to live new experiences.
She takes French classes and applies for various offers in the hotel business, a sector she particularly likes.
She was hired by a Cannes establishment, Le Grand Hotel (4 stars at the time), as a receptionist, in charge of individual reservations and conferences. She left her position after 8 years of good and loyal service, having lived through the hotel's transition to a 5-star hotel.
Giulia becomes a mother and decided to put her career on hold for 3 years to take care of her baby.
At the same time, she threw herself wholeheartedly into her passion: writing.
In 2014, her novel "Yes She Cannes" is published in Italy under her maiden name "Giulia Narciso", and she wins the prize for "best Italian novel abroad", awarded by the website italianiallestero.tv.
When she decides to start working again, in 2015, she accepts a job as a Commercial Assistant in a real estate agency. The lack of contact with clients, and the fact that she does not speak foreign languages, make Giulia decide not to continue in this way.
She then carries out small missions, always in the hotel business, before answering a job offer at the Clarion Suites Cannes Croisette****, which is looking for a receptionist.
In 2016, Giulia will join this establishment of NEHÔ group . Thanks to her investment, she evolves quickly and is promoted, two years later, to the position of Reception Manager.
Since then, she has been fully fulfilled in her work, she has rediscovered the customer contact that she loves so much. What she appreciates most of all? Being able to practice foreign languages, the dynamism of the job and the variety of tasks.
She underlines the chance she has to work in a good atmosphere, with a great team spirit, alongside a management that is present and attentive.
She is herself very available for her team, which she accompanies on a daily basis with a "positive psychology".
In her free time, Giulia reads, writes and plays the piano. She also likes to travel, especially to Northern European countries.
CHARTE ACCUEIL SPORTIFS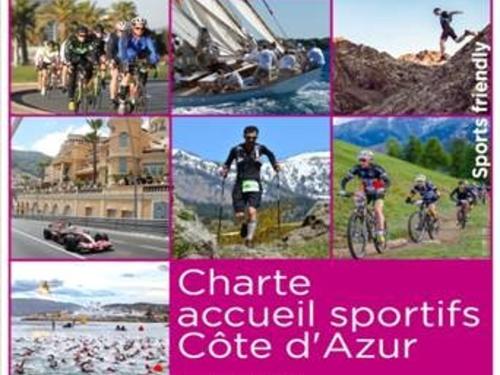 Le Clarion Suites Cannes Croisette**** a obtenu en Juin 2019 la 1ère charte sportive en France !
Il s'agit d'une démarche volontaire qui engage les professionnels de l'hébergement signataires à offrir un service de qualité optimale aux sportifs et aux cadres organisateurs.
La charte accueil sportifs Cote d'Azur est née du cluster Sport & Tourisme lancé en juin 2016 à Nice a pour objectif de répondre aux attentes exprimées par les représentants du mouvement sportif de la Côte d'Azur et les organisateurs d'événementiels sportifs.
Notre établissement s'inscrit dans un projet sportif qui s'annonce dynamique dans les 5 prochaines années, dans notre belle région de la PACA.
THE CLARION SUITES CANNES CROISETTE **** GETS A NEW LOOK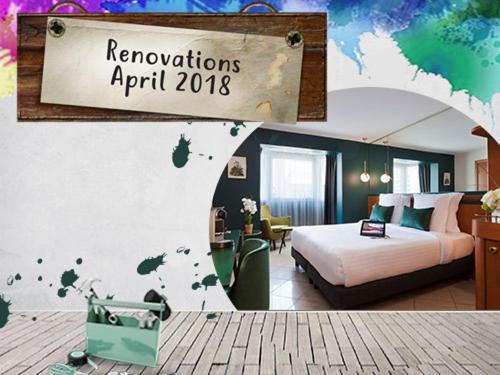 Renovations :
Transformed rooms
Changed bedding
Modernized bathrooms
Redecorated reception
Rearranged meeting room
Renovated outdoor bar
New free services :
Video on demand
Nespresso machine in the room
Handy Travel smartphone
Anne CHALEUIL, Food & Beverage Manager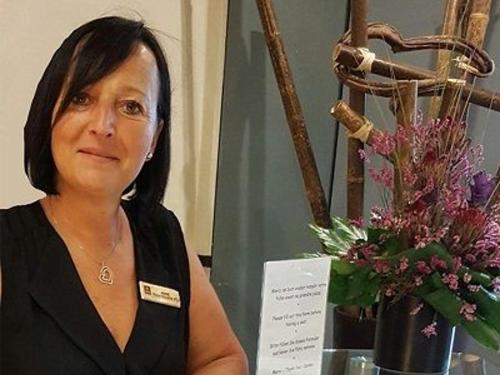 Originally from Mulhouse, Anne is dedicated to a career as a dental technician.But quickly, she realizes that the training does not meet her expectations...

Since childhood, she dreams of working in the food & beverage industry, she then starts a professional retraining, integrates a CAP catering, and takes her first steps as chef of rank in a restaurant in Alsace and then in Switzerland. She finds in this job what she came to seek: the relational, the desire to please others.

But Anne has the fidgets, this is how she accepted, a few years later, a post of chef of rank room-service on the Cote d'Azur, at the Hotel Martinez in Cannes.

She settled permanently on the Côte d'Azur in 1998, and continues the experiments in Antibes and Juan Les Pins.

The beautiful encounters never being the result of chance, it is quite natural that she joined in the creation of NEHÔ, Patrick Boero, met during a previous experiment. She became Food & Beverage Manager for one of the group's hotels: the Clarion Suites Cannes Croisette ****.

She is the one who welcomes you each morning with a big smile at breakfast, and makes your first meal of the day, a privileged and greedy moment.

Her hobbies? Anne is an eclectic enthusiast, she particularly likes nature, hiking, skiing and drawing. But she is also a real hothead, adept of thrills, and hopes to do soon her first parachute jump...
Anne Cougard, General Manager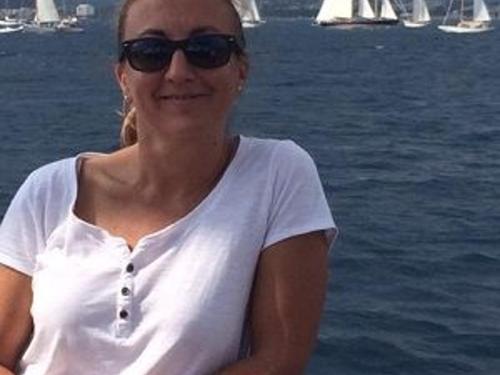 A great traveler since childhood, it is quite natural that Anne igoes to the tourism and more particularly, the hotel industry.

She is a graduate of the VATEL institute in hotel management, her experiences as receptionist, front office manager, seminars and banquets ... are for her a wealth, which offer her a real credibility with her collaborators.

Originally from Aix en Provence, it was in 1994 that she put down her suitcases on the Côte d'Azur to never leave it again.
After having held several positions in reception, she took her first steps in October 2000 as General Manager in a residence belonging to the group Pierre et Vacances in Antibes then in Mandelieu.

In 2006, she has the opportunity to take the position of Director at the Home Business Cannes Croisette ****, which will later become the Clarion Suites Cannes Croisette ****.

Passionate about her job, she is very attentive to the well-being of her clients.She never loses sight of her objective: to offer them an exceptional stay, so that they leave conquered, with the idea of ​​coming back !!
She is aware that her team, made up of 25 employees, plays an essential role in the success of this project. A true management in the feminine: an iron hand in a velvet glove!

Very involved in the local economy, she is a member of the board of the union of hoteliers and of the marketing committee of the Palais des Festivals.

As well as the stars during the international film festival, you can easily meet her during her free time, reading in front of the sea or sipping a cocktail on the beach.

Her passions? Her 11-year-old daughter, travels and of course...water sports.

Anne from Cannes has not finished astonishing you!