Book all your activities on the platform of the Palais des Festivals of Cannes:
I reserve
CANNES GREETERS : DISCOVER CANNES IN ANOTHER WAY !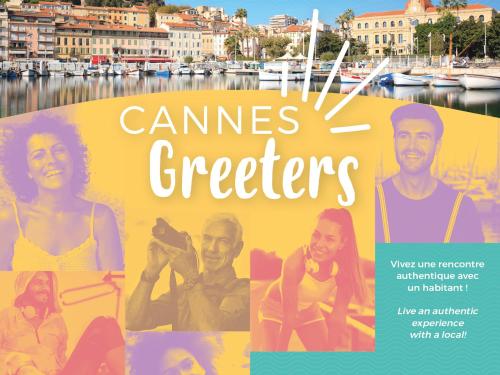 Greeters are inhabitants of Cannes who want to share around a free tour of the city, their favorite places, a passion, a sports activity ...
Choose now your ride and your "greeter" on the site: https://www.cannesgreeters.fr
NEW! Cannes Sports app
Free app, available in French and English on App Store and Google play.
Easy and convenient to use, it allows you to choose and prepare your running or hiking route, follow your route and your performance thanks to geolocation, meet challenges and share your best moments.
How it works ?
Download the free Cannes Sports app on your smartphone from the App Store and Google play.
The app offers you the following features:
Maps and routes for offline use
Location at any time on the map and profile thanks to the GPS of your smartphone
Route Exit Alert
Weather in Cannes
Adding your timer, reporting a problem
Participation in timed courses "Défi Cannes"
Transport and services section, with public transport schedule
Sixteen tracks
dedicated to running and hiking are staked on the entire territory of Cannes.A color code makes it possible to know the difficulty of each of the tracks.4 easy tracks, identifiable in green, 5 intermediate tracks, identifiable in blue, 5 difficult tracks, identifiable in red, 2 very difficult tracks, identifiable in black.
All tracks are marked with a marking on the ground which indicates: the number of the track, the difficulty, the direction to follow.The pictograms of information will indicate the distance, the height difference, the lighting, the water points, the car parks, the panoramic viewpoints.
GUIDED TOURS WITH THE TOURIST OFFICE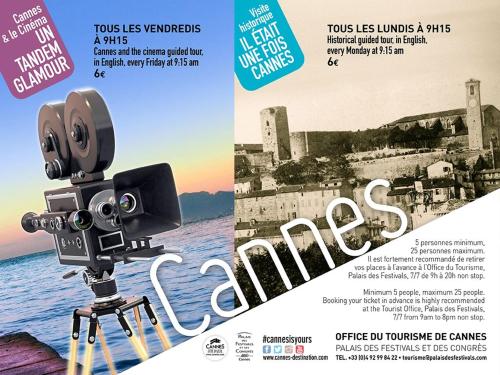 CANNES & THE CINEMA - A TANDEM GLAMOR

Every Friday at 9:15: Cannes and the cinema guided tour, in English, every Friday at 9:15 am 6 ?.

HISTORICAL VISIT - IT WAS ONCE CANNES

Every Monday at 9:15 am: Historical guided tour, in English, every Monday at 9:15 am, 6 ?.



5 people minimum,
25 people maximum.
It is strongly recommended to withdraw your tickets in advance at the Tourist Office, Palais des Festivals, 7/7 from 9h to 20h non stop.

Minimum 5 people, maximum 25 people.
Booking your ticket in advance is highly recommended at the Tourist Office, Palais des Festivals, 7/7 from 9am to 8pm non stop.
LERINS ISLANDS
Sainte-Marguerite Island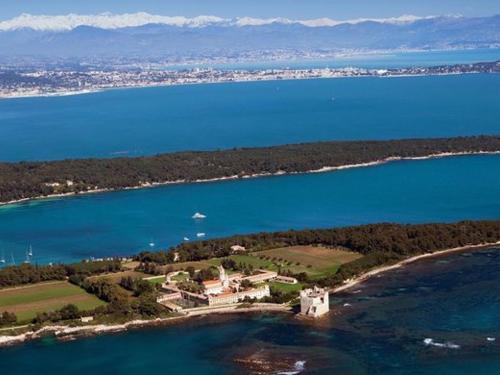 Just a few minutes by boat from Cannes, Sainte-Marguerite Island is an exceptional island where nature, culture and relaxation join in total harmony. It's a relaxing place to enjoy the beaches and coves with turquoise waters. Protected natural area with its forest, it is also a historical site with the Fort Royal where you can visit the prison of the Man in the Iron Mask.

Boat schedules from Cannes: from April to September / departures every 30 minutes in the morning and returns every hour in the afternoon (time to be confirmed)

Return fares: 14,50 € per adult - 9,50 € per child from 5 to 10 years old - Free under 5 years old
Saint Honorat Island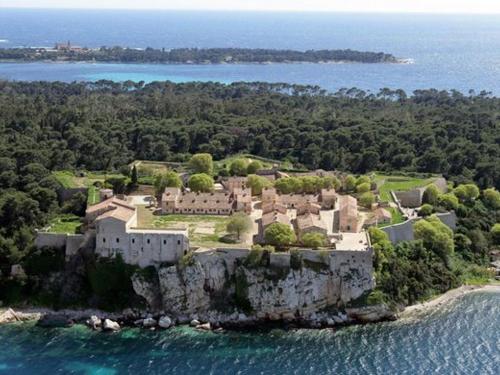 Saint Honorat Island, home of the Lérins Abbey, is rich in spirituality and vestiges of the past (monastery, fortifications, chapels). It is owned by a community of Cistercian monks who cultivate the vine and produce a renowned wine. The Abbey offers guided tours on various themes and the restaurant La Tonnelle welcomes you all year.

Boat schedules from Cannes: from April to September / departures every 30 minutes in the morning and returns every hour in the afternoon (time to be confirmed)

Return fares: 14,50 € per adult - 9,50 € per child from 5 to 10 years old - Free under 5 years old
THE NATURE RESERVE OF MERCANTOUR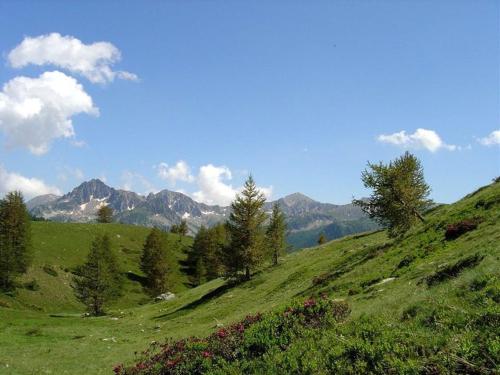 The Mercantour National Park is one of the 10 national parks in France. It is particularly famous for being one of the wildest in France, and one of the most diverse in terms of landscape.

Discover as well the most beautiful via ferrata in the Alpes Maritimes. Perfectly stowed in the heart of breathtaking landscapes, you will have the feeling of climbing like a valiant mountaineer.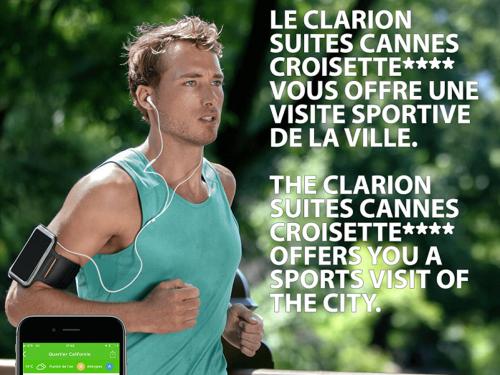 The
Clarion Suites Cannes Croisette
has just set up a partnership with Runnin'city in order to meet the desires of its most sporty customers (or those wishing to get into sport)!
Runnin'City is a mobile application which allows you to benefit from tourist running routes, 100% audio-guided and free!
You are proud of your performance, do not hesitate to let us know on
Facebook
or
Instagram
by mentioning #ClarionSuitesCannesCroisette.
Get your sneakers!
GOLF AND WATER ACTIVITIES
Whether you are a beginner or an advanced player, discover the most beautiful 18-hole around Cannes, enjoy the game and the beautiful landscape surrounding the course.. Take advantage of our golf package and come and perfect your golf swing.
Boat rentals, windsurfing, kayaking, sea trips for sailboats with skipper, towed sports, jet skiing, kite surfing, stand up paddle, diving, swimming pool ... Cannes invites you to discover numerous water activities.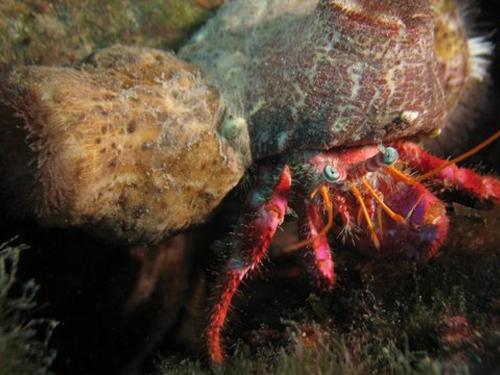 Diving clubs in Cannes and its surroundings have the opportunity to offer a few minutes boat dives for all levels. Be tempted by a first immersion, and slip into the clear waters of the Lérins Islands, for an unforgettable baptism in the world of silence. Already experienced? Underwater treasures of the Mediterranean will not cease to amaze you.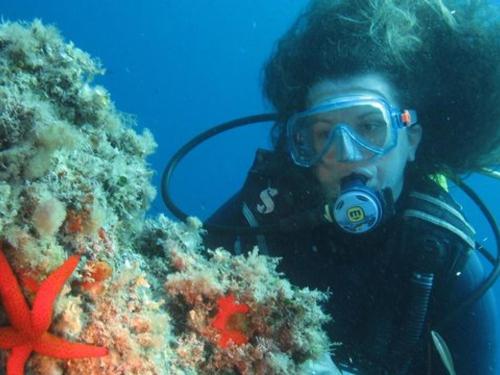 The fauna is rich and diverse, lobsters are found there, moray eels, conger, scorpion fish, groupers ... and for the most lucky ones the famous sunfish. Often plunging Relief, is a reflection of our rather steep hill and takes you to encounter the breathtaking fallings.
WINTER SPORTS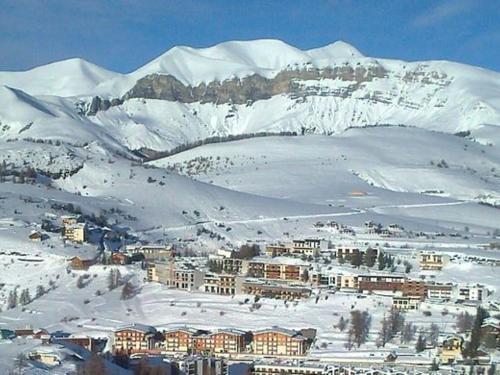 Only an hour and a half separate the fine sandy beaches of Cannes, Skiing Isola 2000, Auron and Valberg ...

Alpine skiers, Nordic skiing, snowshoeing, nearly 660 kilometers of trails await you on all the ski areas.

Practical: At Isola 2000, there is the possibility to come without any rent equipment and on-site combination, hat, gloves ...

FAMILY LEISURE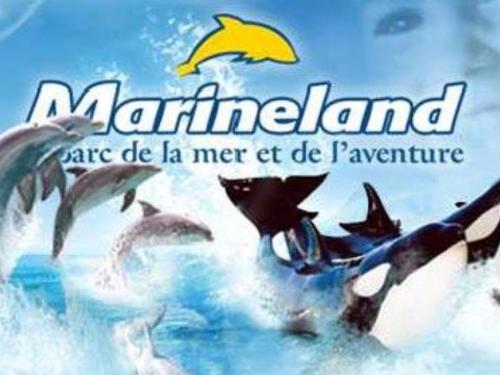 MARINELAND - Antibes

This unique park in France shows you the wonders of the marine world: come and live entertainment that combines the power and grace of orcs, speed and acrobatic dolphins and all the tricks of the sea lions. Discover new shows featuring birds of prey and parrots Ara. may book entries directly from the reception.

Special offer available for customers of the Clarion Suites Cannes Croisette: Free Parking (Marineland)

Closed from 8th January to 9th Februay 2018 included / Price: 30 € per adult and 23 € per child from 3 to 12 years old.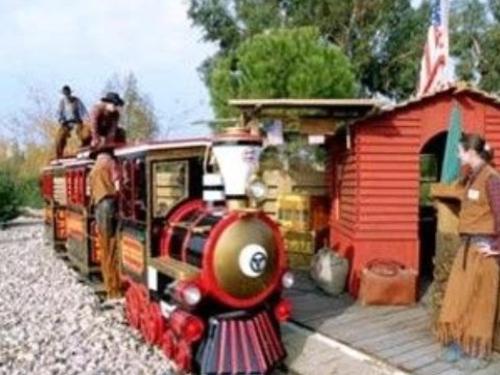 KID's ISLAND - Antibes

Located close to Marineland, Kid's Island is an amusement park for children: small trains, ponies, labyrinth, puppets, boat rides, face painting ...

All the favorite outdoor activities for children, united in an extra-ordinary ranch in the middle of sympathetic residents free.

Opening hours : from 10.00 am or 1.00 pm depending on the season - close at 5.00 pm

Rates: 14 € per adult - 11 € per child from 3 to 12 years - free for children under 3 years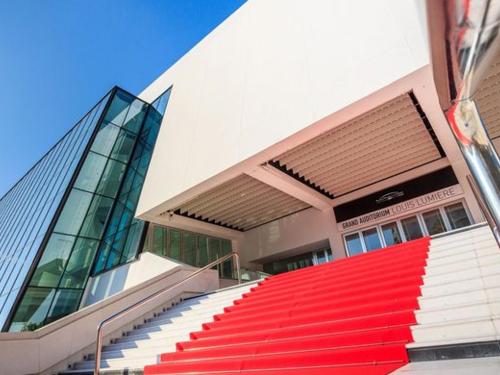 "CINEMA AND CANNES: a glamorous tandem" (Film Festival of Cannes from 13 to 24 May 2015)

This is the theme of the new tour offered by the tourist office in Cannes. From the red carpet of the famous festival, over painted walls in the city in tribute to the 7th art, through the mysterious Iron Mask, enter in the field and in the lights of the projectors ...

Opening hours

- October to May : each Wednesday at 2.30 pm
- June to September: each Wednesday from at 9.15 am

Rates: 6 € per person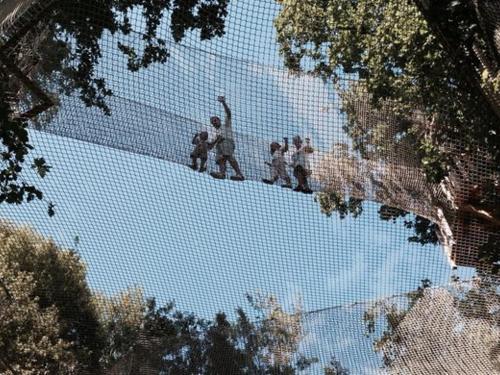 TRAPPERS CAMP- Cannes la Bocca

15 minutes away from the Croisette in Cannes, the greenery is dotted with activities for everyone. On perched platforms, observe the Cannes coastline, the Tanneron mountains and lounge or play in the giant hammocks and nets suspended over 10 meters high.

Hours: Monday to Sunday (July-August) / Wednesdays, weekends and school holidays (zone B) . Closed in winter.

Prices: 13 € per person - free parking